Boekbindservice en Restauratieatelier in The Hague
Bookbinding and restoration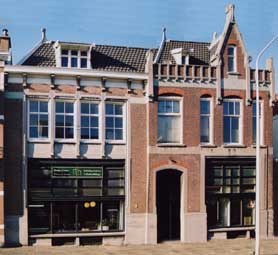 Restauratie:
Restauratie van uw kostbare of dierbare boeken; (Staten)Bijbels, oude (familie)archieven en dergelijke. Objecten van papier, linnen, leder of perkament. Ook kunnen we uw boeken of objecten voorzien van op maat gemaakte zuurvrije dozen, cassettes en portefeuilles.

Boekbinden:
Verscheidene bindmethodes:
Van degelijk gebrocheerd - tot mooi gebonden in harde omslag zodat uw brochure/boek voor jaren een pronkstuk is in de boekenkast. Door onze compacte organisatie en het deskundige personeel heeft u altijd snel antwoord op uw vragen.
Contact
Boekbindservice en Restauratieatelier
Willems of Brilman
Pansierstraat 23
2584 EG 's-Gravenhage (Scheveningen)
Tel. 070 - 3584488
E-mail: This email address is being protected from spambots. You need JavaScript enabled to view it.
Geopend: Dinsdag - woensdag - donderdag 9.30 - 16.30. Maandag en vrijdag op afspraak. Op afspraak: Noortheystraat 8, Voorschoten
Website